Atic Atac Finally Out for the Amstrad CPC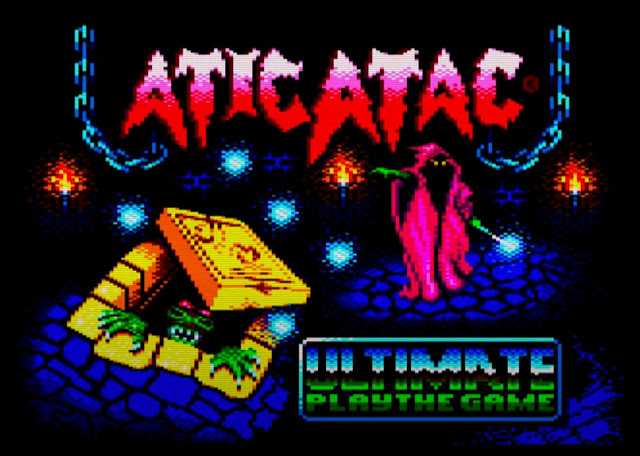 After a long wait, the unofficial port of Atic Atac for the Amstrad CPC is finally out. We've been following the development of this port from the classic 1983 ZX Spectrum game by the Stamper Brothers – founders of Ultimate Play the Game – and the results are above what we expected from this great port.
Atic Atac is considered one of the absolute classics for the ZX Spectrum, and to this day, most top 10 ZX Spectrum games of all time will have this game included, and being such a classic, it is almost unbelievable to realize that it never came out for the Amstrad CPC back in the day, so a very talented group of coders – Steven Day, John Ward and Saul Cross – took up the mantle after almost 40 years and decided to make justice and bring the Speccy classic to Amstrad's 8-bit machine.
The trio were able to achieve awesome Amstrad-style colorful graphics, while maintaining a great frame-rate on the animations, just like the original version, but with that characteristic Amstrad palette.
The game is free to download and play, and we strongly recommend you give it a try. You can do it on any Amstrad emulator, but we recommend, the Javascript Amstrad emulator at retrovm.com. The game will only run as an Amstrad 6128 game.
You can download the game's disk image here from the developer's Github.