Scott Pilgrim Vs. The World Remaster Gets Physical PS4, Switch Editions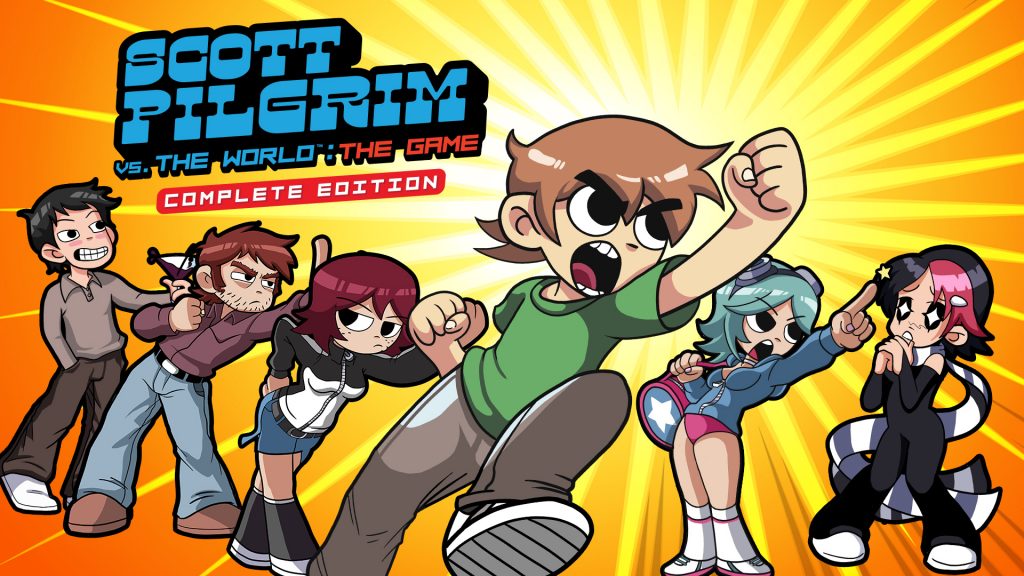 Scott Pilgrim vs. The World: The Game is finally back, and the preorders for the physical edition of the remaster go live at Limited Run Games on January 15. The digital versions of the game for PC and Consoles will go live on January 14th, 2021!
After a long wait, fans of the famed beat 'em up game based on the Scott Pilgrim Vs. The World comic books, is returning on a remastered version after it was suddenly delisted from XBOX Live and PlayStation Network back on December 30th, 2014, leaving fans perplexed at the time.
For a long time, the game was the number one example of a game that was released on digital only, and got delisted from the digital stores that carried them exposing the biggest issue with digital-delivery only games: once the game is delisted, it is lost forever.
For years fans and the games media speculated about the reason why the game and all its DLC was removed from both XBOX Live and PSN so suddenly and without warning. The consensus seemed to be that it was due to a license expiring, however nobody can say for sure exactly what happened. The fact is that fans that had the game on their XBOX 360 and PS3 systems, did not had the option to redownload the game they purchased and that made a lot of people upset.
Back in 2010 when it was originally released, the game was probably deemed to be not big enough of a title for a physical release by its publisher, Ubisoft, even though it was timed with the release of the Movie of the same name, and used the same style of the famed comic books. Probably because it was not only a movie tie-in, but also because it was a beat 'em up game, being released on a time when beat 'em ups were not as popular as they were on the 16-bit era.
What back then probably Ubisoft did not expected was that the game would become a huge cult success, in the same vein that both the movie and comics have become, and when the licensed expired and the game was removed for good, they likely never imagined the uproar from fans, but then it seemed to late for the game. It became a legend and many fans that came to know about the game years later, like myself, could only dream about experiencing this great beat 'em up.
Now, 10 years after the original release, we have the opportunity to actually HAVE this game. Proving the importance of physical copies, and thanks to Limited Run Games once more, we can now purchase this gem in physical form, for both the PlayStation 4 and the Nintendo Switch. Unfortunately, XBOX One versions are not included and will not be available in physical format. Digital versions will be available for all platforms.
If you are interested, you can pre-order your physical copy from January 15th, 2021 10:00 a.m. Eastern all the way up to February 28th, 2021 at midnight Eastern at Limited Run Games, and you can pick not only your platform of choice between PS4 and the Switch, but you can also pick from both a standard edition for $34.99, and the "Classic Edition" that comes in a case that looks like a Mega Drive / Genesis case, with a ton of goodies included, for $54.99. Digital copies will be available on all major console's online stores for $15 only, and all these versions will not only be remastered for the more modern consoles, but will also include all the DLC.
So far, no plans to have the XBOX 360 and the PS3 versions back have been announced, and we doubt they will ever return, regardless, this is a great opportunity to have updated versions of the game including all the DLC for $15 only, and if history has taught fans of the game, everyone should pickup a physical copy for their favorite platform this time around.
Me, I will be picking up the digital version as it comes out for the PS4 on the 14th, to quench my curiosity about this game, and I will also purchase at least a standard version for the PS4 from Limited Run Games, so I can have a physical copy, not only to protect myself from the delisting of this game, that will surely come again in a few years, but also because we love physical media and we support it 100%.
Limited Run Games will also be offering a good number of goodies, such as pins, keychains, clothing, Nintendo Switch cases and more. We strongly suggest you take a look at all of this stuff if you are a fan of Scott Pilgrim Vs. The World.