PS4 and XBOX One systems appear to be discontinued already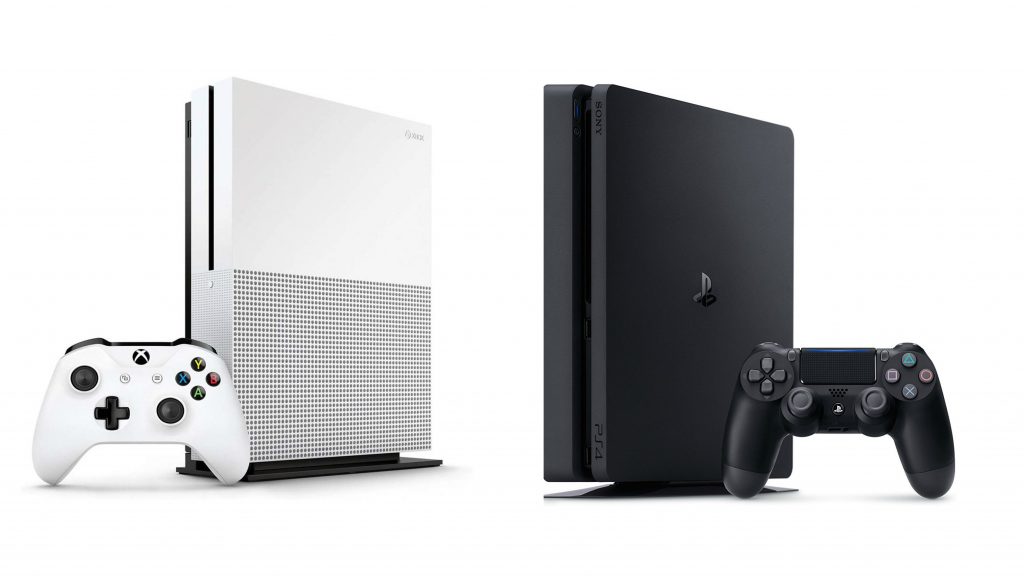 With a New generation of consoles upon us right now with the release of the PS5 and XBOX Series X, it seems that PS4 and XBOX One systems are also nowhere to be found at the same time.
When looking up closer, it looks like that this time around, the previous generation will be discontinued even faster by the major console manufacturers than ever before. Only one generation ago, when the PS4 and the XBOX One launched in 2013, you could still find PS3 and XBOX 360 consoles in the shelves of places such as Best Buy, Target and Walmart for a few months to come. I remembering getting a XBOX 360 bundle with Kinect on Christmas that year for my kids to play Minecraft.
I had the same feeling when the PS3 launched. I was working at Gamestop 6 months after the PlayStation 3 launched, and we still had PS2 slim systems in stock for at least an extra year, with new PS2 titles coming out even 3 years after the PS3 launched! At that time I remember special Silver and White editions of the PS2 slim coming out, even with the PS3 already on the market, albeit in low supply.
This allowed Sony to keep making money on a system that had the largest install base ever up to that time – the PlayStation 2 – while allowing them to invest and grow the PS3 at the same time, specially because the system had a rough start, loosing to the XBOX 360 in large numbers right at the start of the generation.
It does not seem to be the case now. You can't find PS4 or XBOX One systems on any of the major retailers right now. It is as if that generation was killed immediately upon the release of the new generation, while you also can't find any of the new systems to be purchased.
On my local Best Buy, where they usually have a pretty good gaming section, I've noticed shelves with tons of original PS5 controllers, no next-gen systems to sell and no space on the shelves designated to any model of PS4 systems. Not even the better, PRO version. You'd be lead to believe that, since the new generation is just beginning, and new systems are in extremely short supply, Sony would keep PS4 systems in shelves to capitalize on Xmas sales for people looking to have access to one of the best gaming libraries of all time that the PlayStation 4 is.
Official outlets not bringing too much hope for previous-gen buyers
PlayStation Direct also announced this week that they are not restocking PS4's, neither Slim nor Pro for the time being, reflecting what we've seen all major retailers doing across the country. The expectation that Sony will be keeping these units in stock for 2 to 3 years, as announced earlier by the Company, seems to be vanishing quickly than expected, for sure.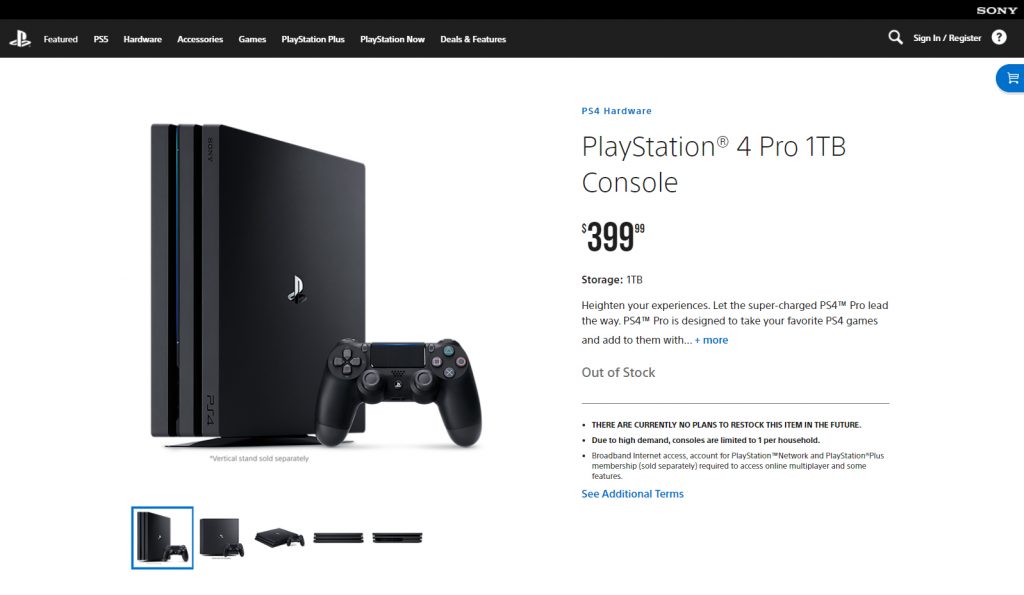 NPD just informed that the PS5 has had the biggest console launch of all time, which is great news for Sony, however, the fact that you can't find it on any online or brick-and-mortar retailer right now, so close to Christmas 2020, is a major let down for customers that can't even invest on the PS4 and take advantage of it's massive library this Christmas.
The same seems to be happening with the XBOX Series X and S. Even though it seems that the PS5 is selling 2 to 1 across the board against it's top competitor, you also can't find any of the new generation Microsoft offerings in stores. But you also can't find any of the XBOX One X and XBOX One S systems. On the Microsoft case however, Microsoft announced earlier in the year that the XBOX One X was being retired, and it pretty much vanished from stores, to avoid confusion with the new upcoming systems, even though you could still find XBOX One S systems easily in stores. Not anymore. Microsoft's previous generation is also MIA on every single major retailer we've checked.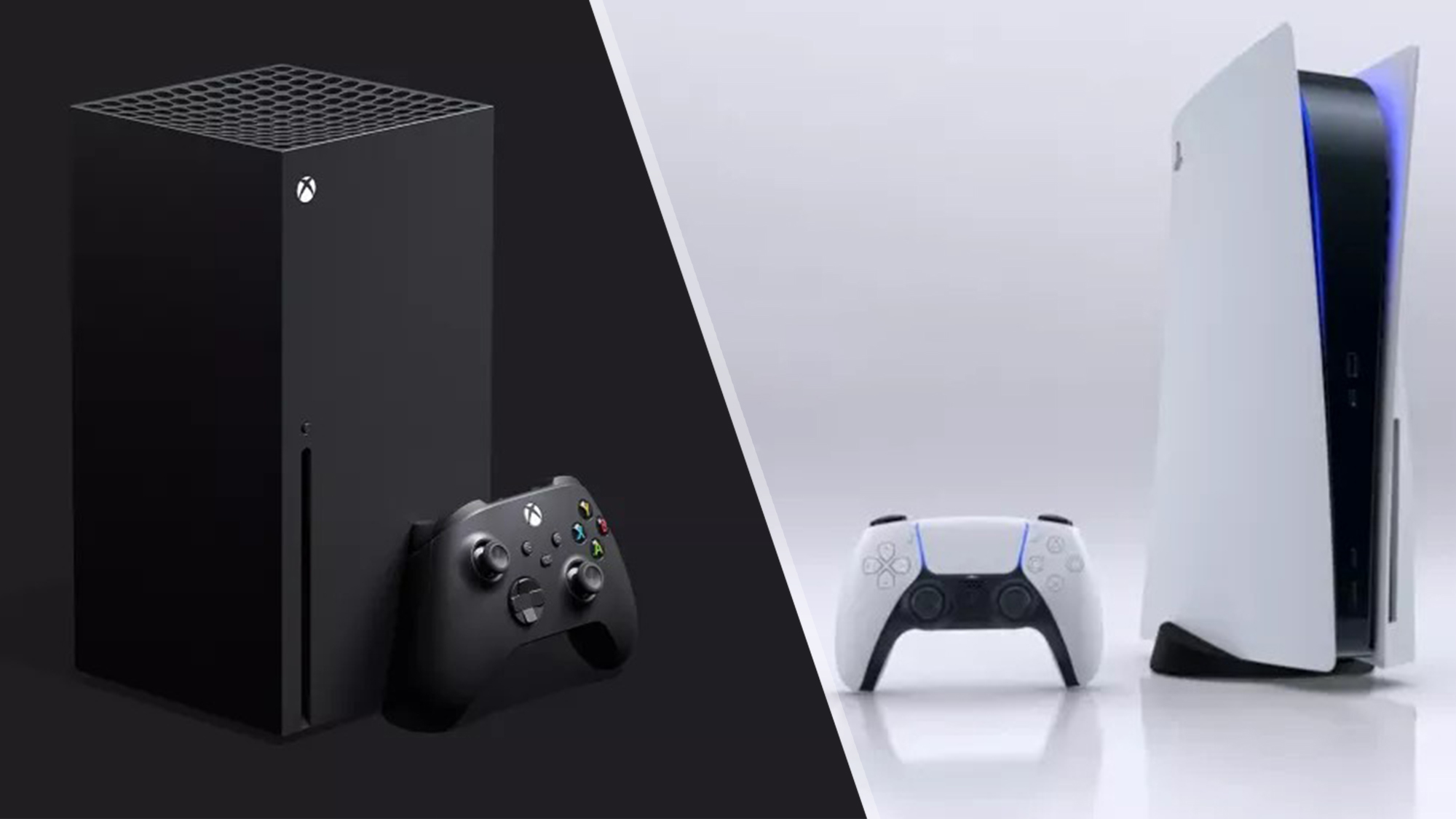 The XBOX One is a great system, and with Microsoft's game pass, it's a great option at a great price. Microsoft used to heavily discount the system during this time of the year for the past 2 to 3 years, and I've got mine in one of those opportunities, a XBOX One S 1TB bundled with an extra controller and Gears of War 4 (physical edition), for $180 at GameStop. It was a bargain and a great opportunity to get into Microsoft's ecosystem.
Accessories Can Still Be Found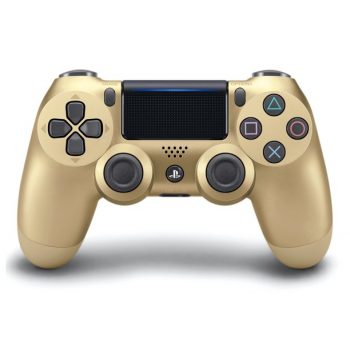 I was pleasantly surprised by the fact that at least accessories for the PS4 and XBOX One systems can still be easily found everywhere. Every Best Buy store we've went had plenty of stock of Controllers, External Hard Drives, cables, and such, however, a word of caution for anyone interested in having extra controllers available: get them now! This has happened to every single generation before this one, and find original Sony or Microsoft controllers might be challenging in the near future, and you know you want to use an original game controller with your previous generation system.
Recently I tried to find new and original PS2 and PS3 controllers, and even on eBay, it was hard to find any brand new that were not Chinese knock-offs. I ended up purchasing a number of pre-owned controllers, but all of them had defects or blemishes here and there, and needed to be heavily sanitized before using, so it's a hassle you can avoid if you purchase the controllers right now, specially in the case of the PS4, since PlayStation 5 controllers do not work at all with PS4 systems.
Microsoft was a bit more consumer friendly with their customers in respect to controllers. Even though you can still find the excellent XBOX One controller around – including the Elite version – XBOX Series X and S controllers will work fine with any XBOX One system. The new XBOX controller is very similar to the previous one, however, it introduced some very welcome changes, such as a new D-Pad button and a texturized back that adds more grip to the controller than its previous iteration.
So, are we not going to see anymore PS4 and XBOX One Systems in shelves?
It's unclear at this time if we are still going to see any of the 2013-launched systems back in shelves. I'd say probably yes, but at a shorter supply than we are used to when console generations changed in the past. With both Microsoft and Sony putting everything into the generation that begins now, they do not seem to be interested at all into mass producing the older systems. In the case of Microsoft, like we've mentioned before, it's even more apparent that they will not let two generations that are named so similarly such as the XBOX One (X and S) and XBOX Series (X and S), to avoid confusion by the customers when purchasing one of these items. This becomes an even greater problem when you compare the looks of the XBOX One S and the XBOX Series X: both a white and in a rectangular shape, and very easy to be confused by uniformed customers.
The PS4 PRO is a particular case, though. Microsoft discontinued earlier the mid-cycle upgrade that was the XBOX One X, but Sony kept going with the PS4 PRO, at least officially, even though we have not seen any PS4 PRO systems in stock at authorized outlets for months. The PS4 PRO was never a really mass-produced system when compared to the slim version, and it never saw price cuts that are so common when a generation is changing, so it's still priced at the same price point as the PS5 disc less version, which makes even less sense to get one, if you could get the next generation PS5 at the same price.
Still, a lot of people that have not purchased a PS4 PRO and would like to play their PlayStation 4 games on the best system possible, are likely to have to get one of those on the secondary market. Sony might discontinue the system in the next few months without even having any in stock anymore, in that case, be prepared to get a used one on eBay for the same price as a PS5, as prices are already going up as we speak now.
We honestly hope Sony and Microsoft keeps some of their previous generation systems in stock for at least a couple of years. They can benefit from that immensely by selling systems for late-adopters that want to enjoy a huge library of games, and have less money available to buy one of the newly released systems. At a time where the United States and the World Economy is on the brink of a major recession, to not mention a depression, a hypothetical $199 PS4 Slim would be a great option to help people keep playing some of the best RPGs, Sports Games and First Person Shooters ever released, not to mention an awesome library of exclusives, at an affordable price.
I am looking to still purchase PS4 PRO myself, since my backlog of PS4 titles is over 100 titles right now, and I'd like to play them on a better PS4 system, but I am not keeping my hopes high at this time.