Ready for more MSX goodies? MSXDev '21 is ON!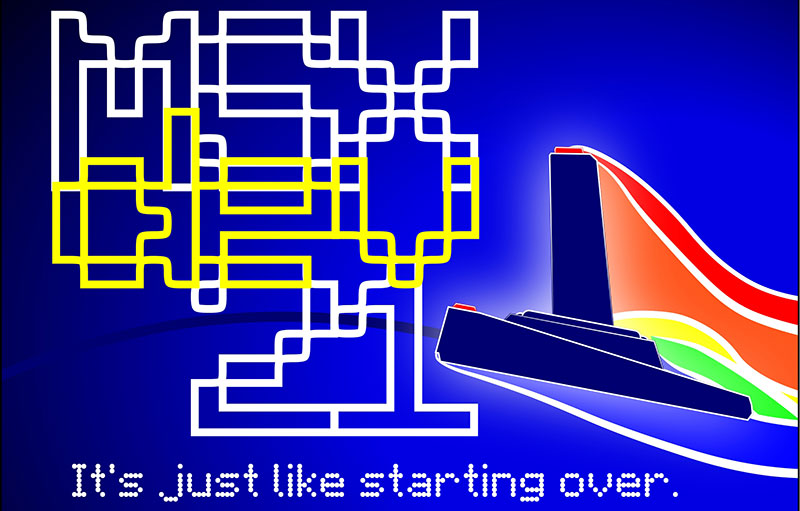 The competition that brought us so many MSX indie classics is back! MSXDev '21 was just announced a few days ago and it promises to be as big as it has ever been, with a new slew of instant classics for the MSX platform.
The MSX platform thankfully is one of those classic computing platforms that just refuses to die, and hugely in part due to the MSXDev contest that is now running since 2003, and now enters its 17th edition.
Anyone that wants to code games for the MSX is welcome to join the contest. If you are interested, you can get more information on the MSXDev official website at msxdev.org. Seize the opportunity that you are there, and if you have not done so already, check previous contests to see some of the gems that were produced over the years! All games are free to download on the contest website, and a ton of them are really worth trying.
What are the rules for MSXDev '21?
As always, the rules are pretty simple. First of all, only MSX1 games are going to be allowed. No MSX2, MSX2+ or Turbo-R games, not even Mapper or Megarom MSX1 games are going to be allowed, so it means that your game must run on a MSX system with these minimum specs:
CPU: Zilog Z80 running at 3.58 Mhz

The standard MSX processor at it's standard speed.

VDP: TMS9918/TMS9928 or compatible video processor

No special VDPs either. Dreaming about that V9990 piece of gaming perfection? Not at MSXDev '21!

PSG: AY-3-8910 or compatible sound chip

The base PSG sound system all early MSX machines use.

Cassette interface: 1200/2400 baud

Games must be presented in cartridge ROM format.

RAM: 16 KB (non memory-mapped)

The base RAM for early MSX computers from Japan.

VRAM: 16 KB

Same here.
So, as you can see. Your game must run on any of the earliest MSX models, as they were conceived back in the early 80's. This is really to allow the game to be played by anyone, and even though this might seem limiting, I think it's a great idea that coders will have to deal with such limitations. We think that inspires innovation, and helps us get so truly remarkable MSX1 games that would probably not possible back in the MSX's heyday.
Another cool rule is that the selected format for the games must be in an MSX ROM format file. Cartridges have been the most successful media format for first generation MSX computers, and a substantial part of the best games ever produced on that platform were published in this format.
Nowadays, this format is also interesting because it can be easily loaded into real MSX computers, using a flash cartridge, a ROM loader or a ROM converter, and it can also be used directly on emulators. Also, there exists a growing phenomenon in the MSX scene of people developing real cartridges, so the MSXDev organization aims to encourage this game format, and in fact, over the years many MSXDev winners and runner-ups were sold in a physical cartridge form by one of the top MSX cartridge manufacturers.
And what are the prizes for the MSXDev '21 contest top spots?
While joining and participating on the contest is of the biggest part of the fun, a contest requires selecting a winner and a prize for this winner. MSXDev relies on donations, so if you'd like to support the contest, make sure you donate to them using PayPal, and from whatever they can gather from these donations, the money prizes will be divided amongst the top places on the contest.
But if you don't want to donate any money, but still would like to support the winners, MSXDev accepts sponsors that would like to add specific prizes to specific positions on the contents. Meaning you can donate tangible prizes instead of money. You can select and specify a certain category to wish you'd like the reward you are donating to go, in the vein of "Most Original Game", "Best Soundtrack" and so forth and so on. Make sure you contact the team beforehand if you'd like to provide that kind of sponsor to the contest.
If you have any valid MSX-related business, it's worthwhile to sponsor the contest. You'll have visibility to your brand for a world of MSX users and coders, and you'll be supporting the platform you love.
As it's always the case with MSXDev contests, the sponsors and prize money will be announced as they come and in due time.
I'm interested in MSXDev '21! What are the due dates?
These are the dates announced by the official MSXDev website at msxdev.org:
Contest Start: January 1st, 2021
Deadline to submit your entry: August 31st, 2021
Jury deliberation: September 1st, 2021
Deadline for jury reports: September 30th, 2021
Final results made public: October 15th, 2021
As it's always the case, MSXDev '21 will announce entries on the official website, and you will probably be able to download contestants to try them as they become available between now and August 31st, 2021. We will be updating on the progress of the contest right here at Videogames Classics as entries become available, or prizes are announced for winners, and, of course, the final results on October 15th, 2021.
We would like to wish all contestants good luck! We can't wait to try your creations!