Mark Bussler Leaves YouTube for Amazon Video. First Episode is already ready to be viewed.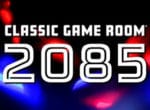 Mark Bussler, from Classic Game Room, one of the oldest gaming channels on YouTube, is moving away from the platform and going into Amazon Video. His move was reported to his Patreon subscribers a few weeks ago, but the news of the move came out last week as reported by Pat the NES Punk on his "Completely Unnecessary Podcast".
Following the move from Mark, Pat interviewed him again for the "Not So Common Podcast" a YouTube program in which Pat Contri interviews other YouTubers, mainly gaming-related content creators and personalities. This is one of my favorite podcasts, since we can get a glimpse on what other gaming chanel's creators are thinking, a bit of their history, how they work and their plans for the future.
You can watch episode #30 of the Not So Common Podcast by clicking here.
Mark made very clear that YouTube is not a viable platform for him anymore. The "adpocalipse" of a couple years ago hit him hard and the changes on the platform's algorythim made his videos disappear from searches. It was a similar situation from when he left YouTube in 2013 due to almost all his videos being tagged for content. He returned shortly after with a smaller operation, working pretty much alone and with a Patreon account, so fans of his show could contribute and support the channel, but now even Patreon has not become viable anymore for him.
Mark decided then to take a shot at Amazon Video, and that's a different system compared to YouTube. On Amazon, videos must have better production values, and a quick 8 minute reviews do not cut with this platform, as it does on YouTube.
But according to Mark, Amazon has all the rules in place, and even though rules change from time to time, it's a better system to get into then YouTube in which the rules are not always clear for channel owners and changes on the algorythim can destroy a channel in a few days.
Knowing the challenges he would face ahead, Mark is now producing 1 hour shows to be published on Amazon Video, and the first one was published yesterday. (Click here to watch it). The new show is now called CGR 2085 (Classic Game Room 2085), and the production value is there, combined with Mark's funny persona, with the simular Genesis / Vectrex / Truxton / Atari 2600 jokes he always did on YouTube and always cracked a smile.
On his first show, Mark introduced his new characters: SEGA Genesis Fanboy Mark, Atari Fanboy Mark and his new sidekick, a broken computer named Edit-Station 1 – actually an old 4010-1 Tektronix Computer Terminal.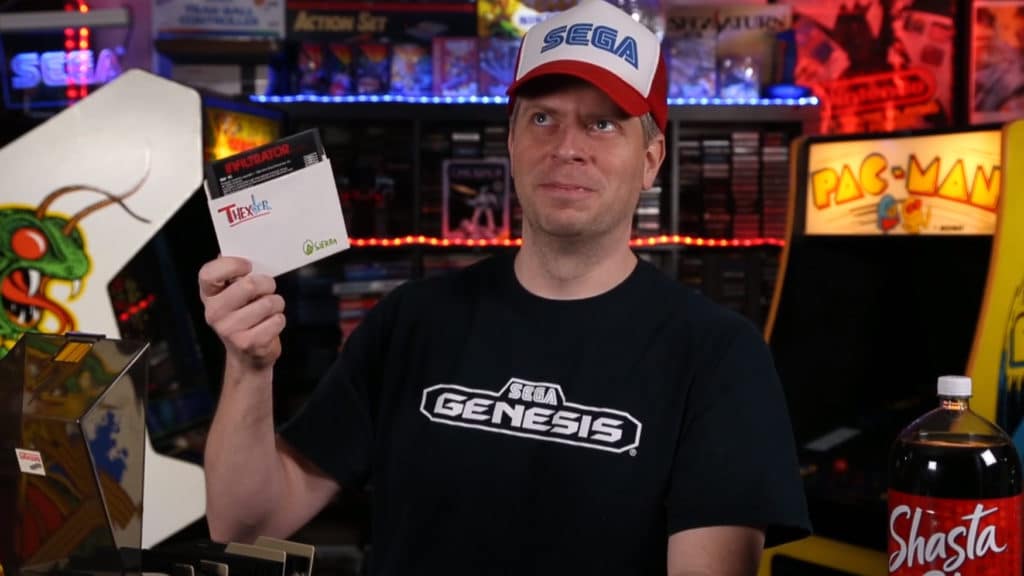 CGR 2085 featured a very nice review of Castlevania Bloodlines – the exclusive Castlevania for the SEGA Genesis – and also went over some of his favorite SEGA Genesis games like Musha and Gunstar Heroes. He also showed his setup to record SEGA Genesis games using the Framemeister and UK-imported Mega Drive SCART cables, and a little bit of his editing process for the show.
If you are an Amazon Prime subscriber, it will cost you nothing to watch the video, go ahead and check out Mark Bussler's content. If you are not a Prime member, you can buy the episode for $1.99 – less than a bottle of soda on a gas station after tax – so It's really worthwhile.
If you have been living under a rock the past 20 years and never heard about Classic Game Room or does not know who Mark Bussler is, give it a try on YouTube and watch his older content. You'll have a blast. Then go back to Amazon and buy his first episode of CGR 2085.
For me in particular, it always made me happy when he covered the MSX platform. He reviewed a few MSX games and a MSX2 system recently, and all his MSX reviews were funny and on the spot.
Mark made clear to Pat Contri on his interview that this is the last time he will try his living with gaming video content. If you enjoy Classic Game Room and Mark's persona, support his show.
We wish all the luck to Mark, and as always, we will be everything he does.
Tags: Amazon, Castlevania, Mark Bussler, Pat Contri, YouTube