Unamiga Reloaded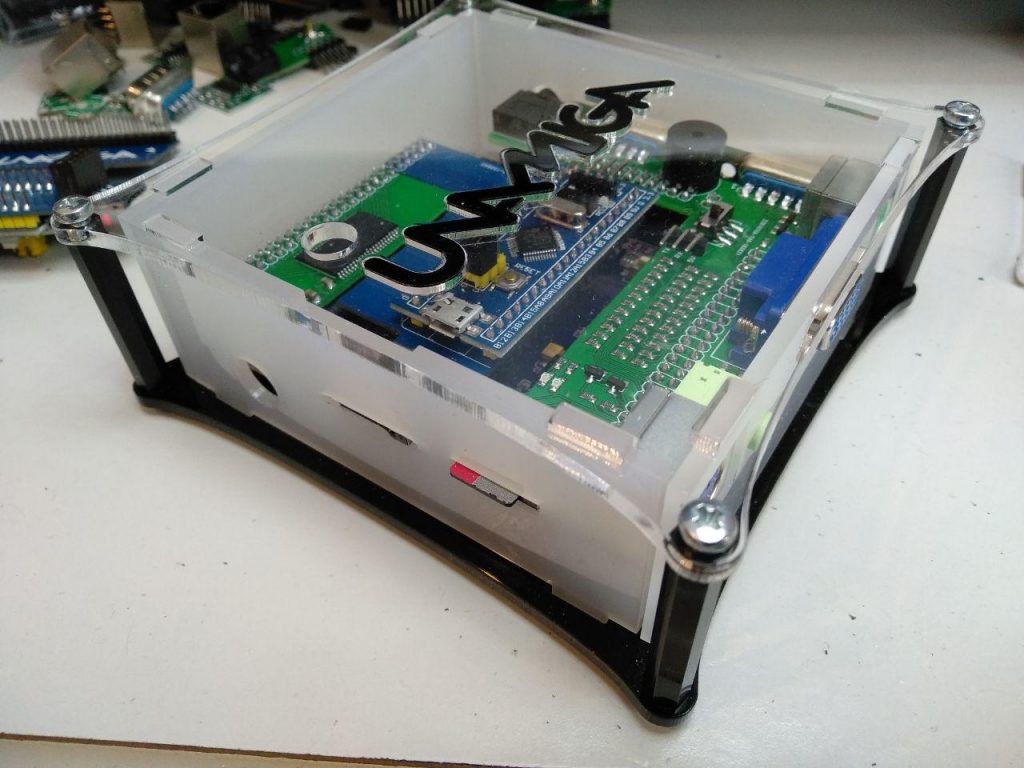 The Unamiga Reloaded is a Standalone FPGA solution based on the A500 version of the famous Commodore 16-Bit home computer, but with more cool and new features. This version includes a new and bigger FPGA board that allows it to run more enhanced cores like the Minimig, RTG, ZXNext, SNES, NES among others. There are other cool features like an embedded TZXDUINO onboard, RTC, Wifi capable along Video and Audio DAC. Also, the multicore is available and included in the design. Two SD cards come included with the package, one with core files.
The unit is on pre-order now, and you can hop in and get this multicore FPGA system for only 165 Euros. According to the author, Eduardo Arana, only 50 units will be produced on this first batch, so if you are interested, we'd recommend you to hop in now and pre-order it.
Although it has it's roots on the Commodore Amiga, the "Unamiga Reloaded" will make use of cores, like FPGA systems such as the MiSTer and the Multicore 2+, however, it is unclear if the cores will be open-source, like those two aforementioned projects. The fact is that when you order, you'll get a second microSD card with the cores to use on your system. As more details become clear, we will be updating this page.
Specifications
– Cyclone FPGA Board
– 1 or 2MB of SRAM (can be selected by the time of purchase)
– 24bit Video DAC
– Dual microSD for FPGA and Multicore
– 14bit (25 audio DAC with two RCA hacks)
– 2 Dual DB9 front connectors Amiga/Megadrive compatible
– RTC Included
– Wifi module for Next Core included
– TZXDUINO onboard with Oled Screen
– 3.5mm audio jack for external tape
– PS/2 Keyboard and Mouse ports
– Power charger included
– Floppy buzzer
Resources
Where to buy:
– Unamiga Reloaded Pre-Order
Unamiga Reloaded

Manufacturer:
Arananet (Eduardo Arana)
FPGA Version:
Cyclone FPGA Board (Version not specified)
Project Type:
Unknown
Systems it Simulates
Amiga 500, ZX Spectrum Next, SNES, NES, Atari 800, among others.
Availability:
On pre-order now for a first run of 50 units
Country of Origin:
Spain
Accessories Included:
2 microSD cards (one with cores), power supply 5V 2A, TZXDUINO on-board
Price:
€165.00
Official Website:
arananet.net/pedidos